An expertise office dedicated to lifting, lashing and personal protective equipment.
In the event of a damage, our experts may be commissioned by insurance companies or directly by the affected parties in order to ascertain the seriousness and determine the parties' liability.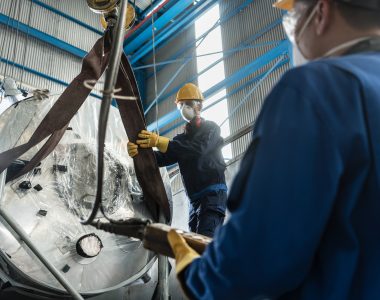 THE EXPERT'S MISSION:
TO FIND AND EXPLAIN THE CAUSES OF A MALFUNCTION DURING A HANDLING
Our teams are available and at your service for any additional information you may need or any requests for project studies.